Parks Lithium Property
The Parks Lithium Property is located 55 km northeast of Nipigon, Ontario with good highway and logging road access. It is 8 km from the Georgia Lake Lithium Project where a recently completed pre-feasibility study outlined a resource of 10.6 million tons grading 0.88% Li2O. It consists of 472 claims over 9,939 Ha.
The Parks Lithium Property is within the Barbara Lake pegmatite field and is underlain by peraluminous, S-type fertile granite, diabase, and metasediments which make excellent exo-contact hosts for fractionating parental granites. Pegmatites have been previously mapped on the property and there are registered lithium mineral occurrences on trend to the southwest and northeast.
In May 2023, the Company will commence an exploration campaign, with the initial focus on prospecting, mapping, and sampling pegmatites.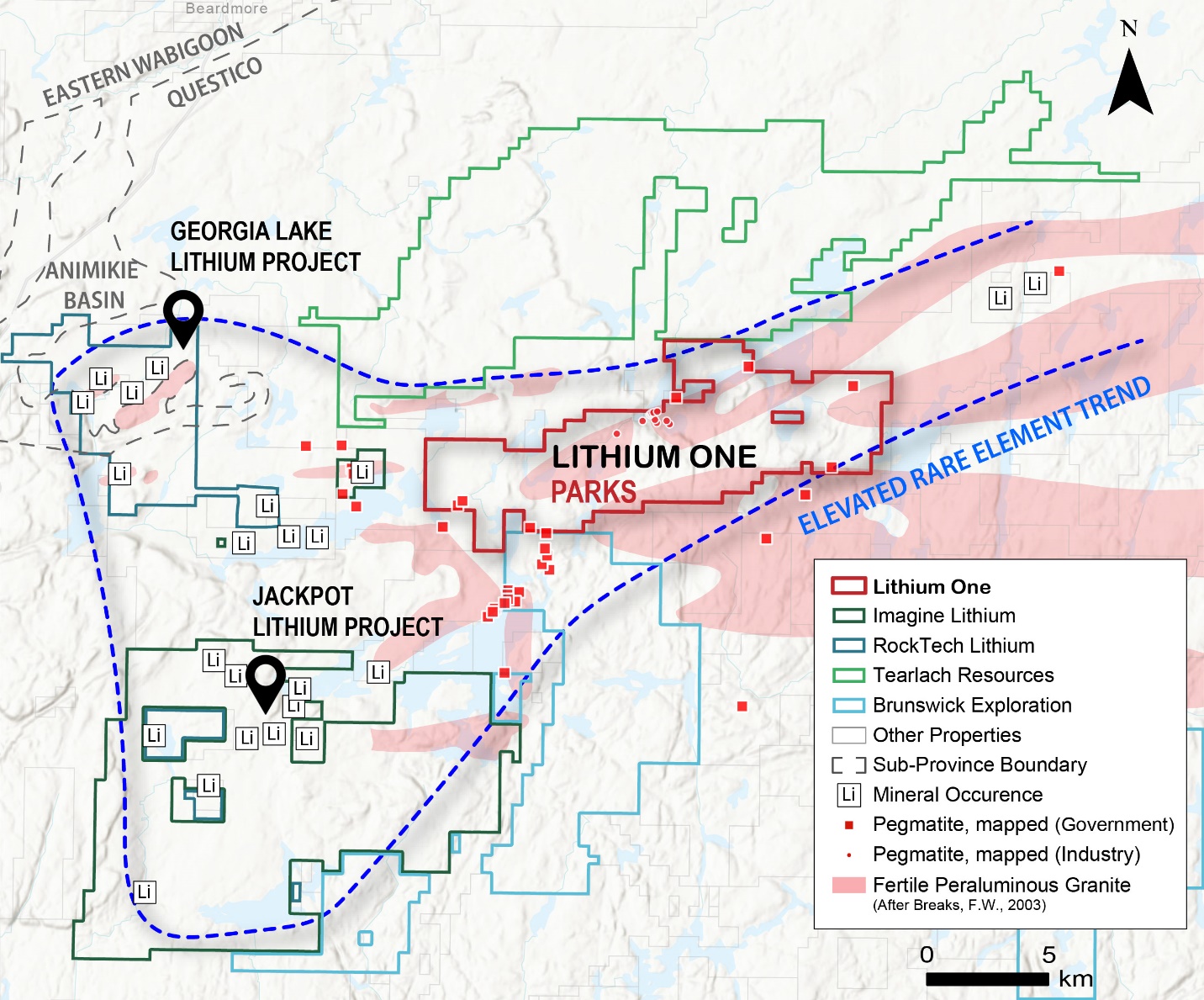 Parks Lithium Property map showing the location of lithium showings and Rock Tech Lithium's Georgia Lake Project in the Thunder Bay Mining Division in northwest Ontario.